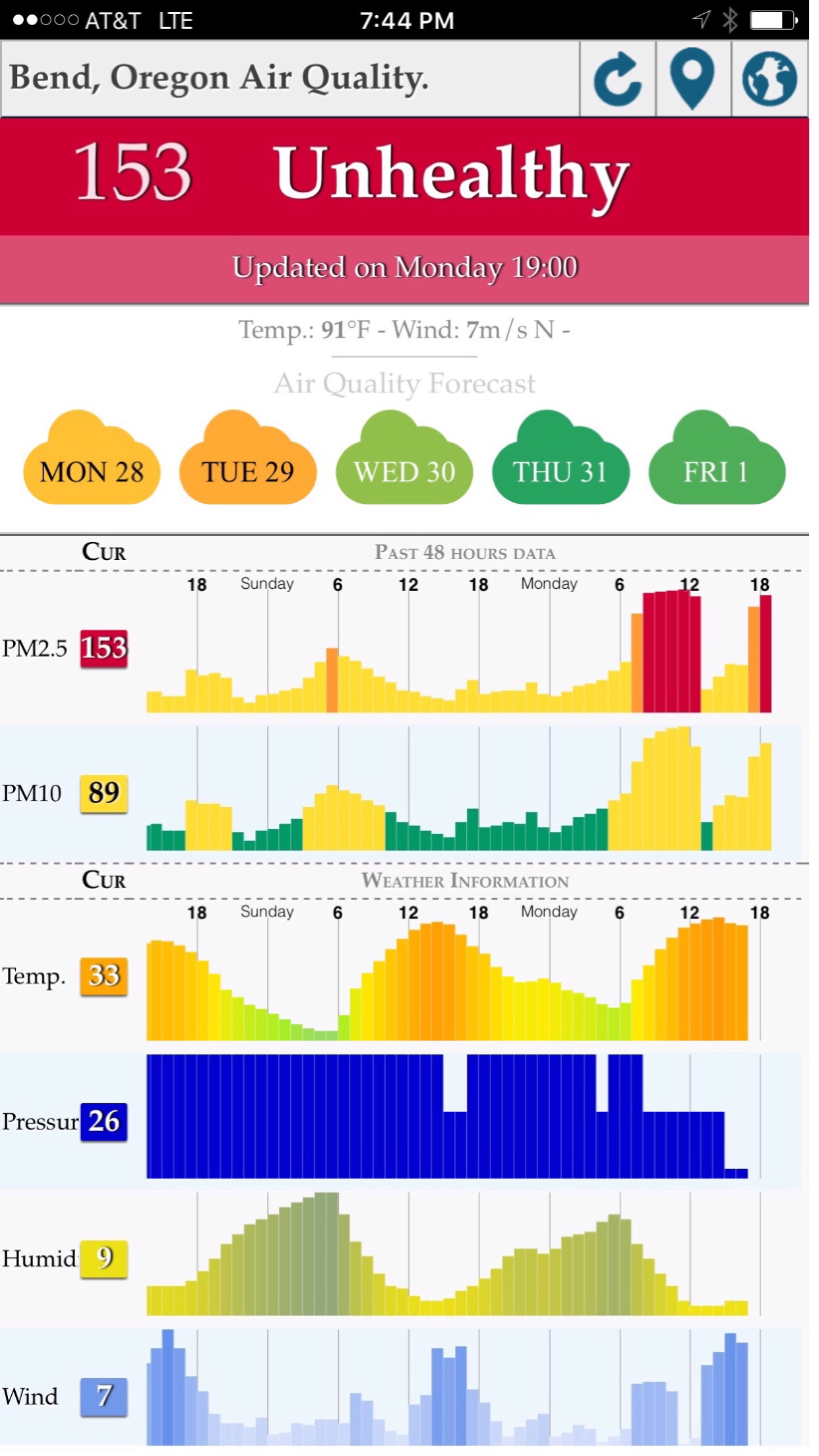 I've noticed that instead of looking at the Weather Underground app I've been checking the AQICN.org site which reports air quality worldwide.
With all the fires here how warm it will be has become less important than "will I be able to go outside today".
http://aqicn.org/city/usa/oregon/bend/
I've also been looking at haze.airfire.org to get a reference of where the fires are.